The world of global sport has been rocked by the startling announcement from world tennis star Ash Barty that she will be retiring from the sport at the ripe old age of 25.
Speaking to the media on Thursday, the Queensland native said "the time has come" to quit the sport.
"I gave absolutely everything I could to this sport, and I knew it wouldn't be fair to my team and the people who invested so much time and energy in my life, not to be 100 % committed to them," Barty said.
"It's been a hell of a trip, and I wouldn't change a thing, and I certainly have no regrets."
While it's unclear what the future of Barty's professional career will look like, at least we know what she'll be up to in the immediate future – putting the finishing touches on the design of her dream home.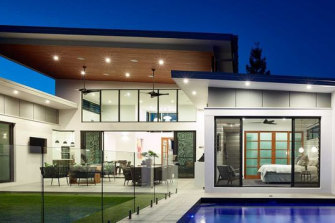 In a recent video posted by Brookwater Residential, the three-time Grand Slam winner said it was exciting and empowering to create her "forever" home in the new development.
"Trying to explain what was in my brain at first was quite confronting, and I wasn't sure if I was going to get the point across," Barty said.
"But, everyone I've had the chance to work with at Brookwater, they've absolutely been successful."